BIOSECURE PIPING TRANSFER FOR THE INDUSTRIAL SECTOR
BIOSECURE PIPING TRANSFER OF PRODUCTS AND LIQUIDS FOR INDUSTRY
Leader in the pipe transfer market after 100m, GMMI offers industrial companies a transfer system biosecure by piping. That is to say the conveying of food products or co-products over long distances and great heights (liquids and solids).
Our services carry out a control and ensure the commissioning of the system.
Specialized in pneumatic pipe transport for 25 years in the fields:
Food industry (IAA).
Pharmaceutical industry.
Other industries.
The patented GIBAIR system eliminates ground handling, the risk of handling accidents and eliminates all risks of cross-contamination.
The equipment, less energy, less noisy and more powerful, makes it possible upstream to reduce the loads to be transferred and to equip the factories with a transfer system by piping of smaller diameters.
Very powerful, its technology based on the "sonic effect", considerably minimizes the consumption of compressed air regardless of the distance to be covered.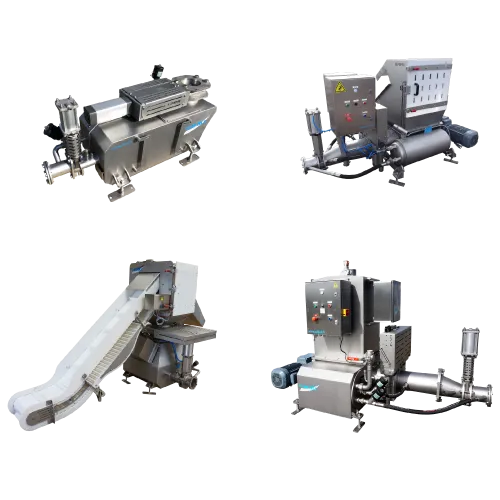 LEADER IN THE PNEUMATIC TRANSPORT OF PRODUCTS BY PIPING LONGER THAN 100 METERS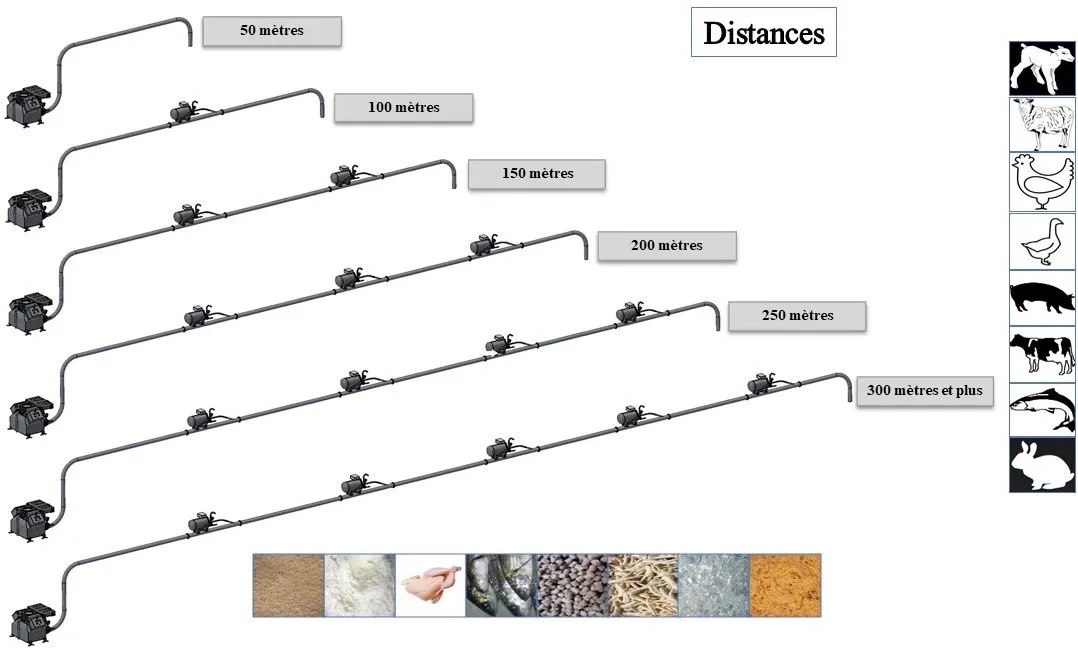 INNOVATIVE AND INTERNATIONALLY RECOGNIZED TECHNOLOGY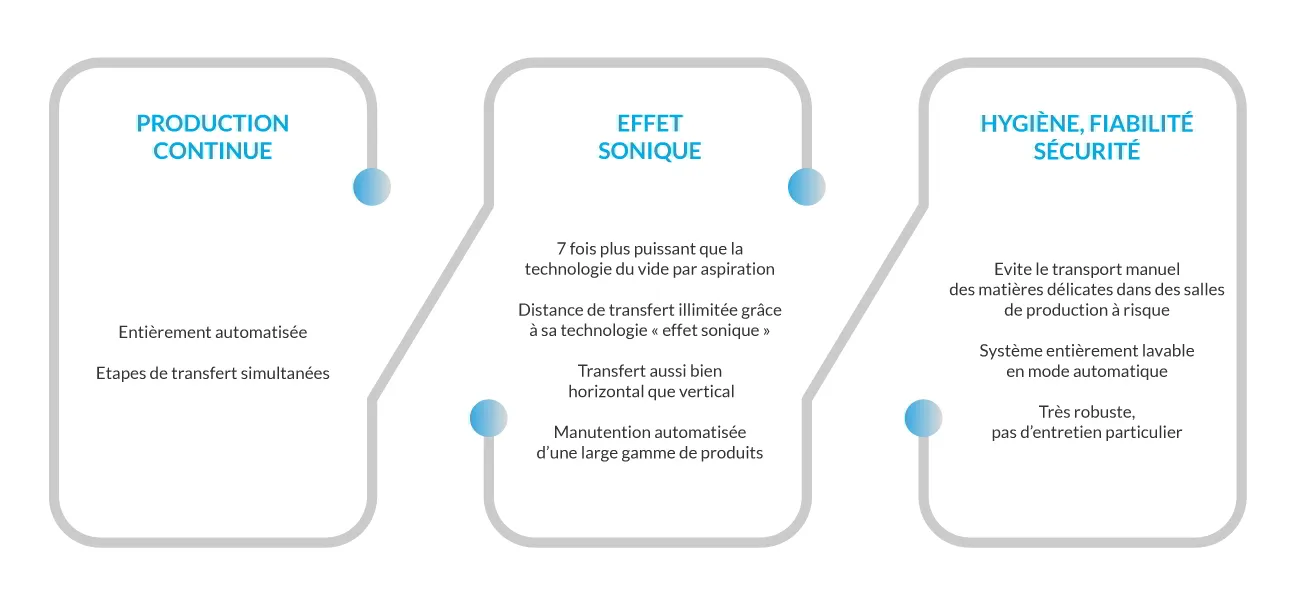 DELIVERY, PACKAGING AND EXPORT OF YOUR EQUIPMENT