TRANSFER PROCESS OPTIONS AND ACCESSORIES FOR THE FOOD INDUSTRY
A COMPLETE RANGE OF PRODUCTS FOR YOUR FOOD TRANSFER EQUIPMENT
Cross-contamination issues are a source of concern for LPNs.
It is essential to prevent the spread of germs and cross contamination of food products in order to obtain a safe and efficient professional environment over time.
Ideal solution in terms of hygiene, the GMMI pipe transfer equipment is easily cleanable and is based on equipment 4 x less energy, 7 times more powerful and 2 x less noisy.
GMMI, specialist in food transfer lines, helps you meet this challenge with solutions adapted to your needs with a full range of washable transfer systems (NEP / CIP).
Our pipe transfer range includes several options:
CIP / CIP (cleaning system)

Screen

Directional switch

Receiving cyclone

Volumetric laser detector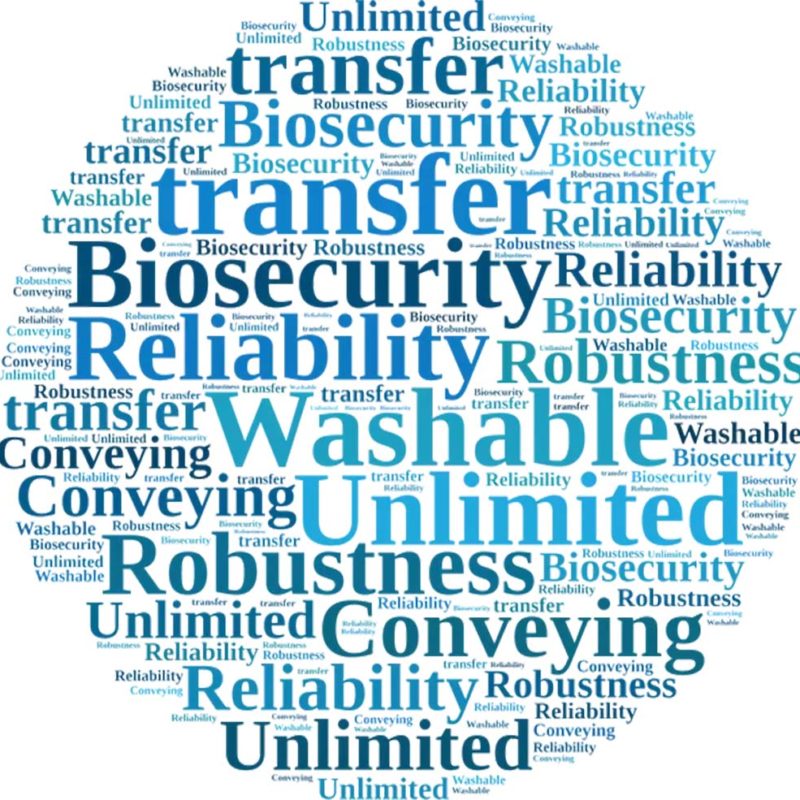 CLEANING-IN-PLACE OPTION FOR FOOD TRANSFER MACHINES
Laundry in lost water (programming by GIBAIR PLC): Hot water + Chlorinated alkaline.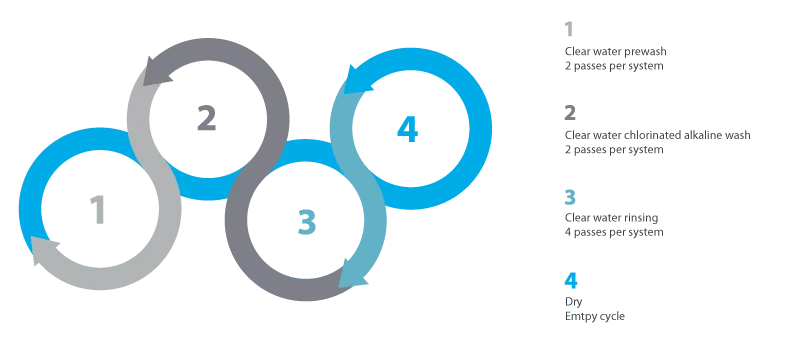 "The sonic effect" also allows the cleaning water to be conveyed at high speed through the network and thus achieve a efficient mechanical and chemical cleaning.

BAR SCREEN FOR THE FOOD INDUSTRY
Our bar screen for the food industry is designed in accordance with IAA standards, it allows upstream or downstream of the transfer to separate the water from the product.
Downstream, it makes it possible to have less transfer cycles, thus saving on consumption.
The water filtered and separated from its product is uncharged therefore a cleaner water to be treated for the station.
The screening machine separates and filters the water from the product. The recovered water is less loaded and therefore faster treatment in the station.
PIPE SWITCHES: DIRECTIONAL AND DISTRIBUTION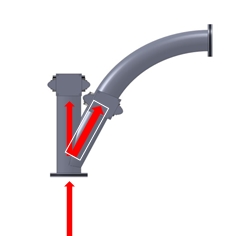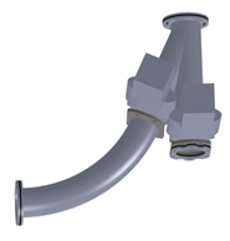 Adapted to the product and the environment, the cyclone allows the speed to be reduced.
RADAR SENSOR FOR VOLUMETRIC MEASUREMENT
Le filling detector allows adaptation to variable production rates.